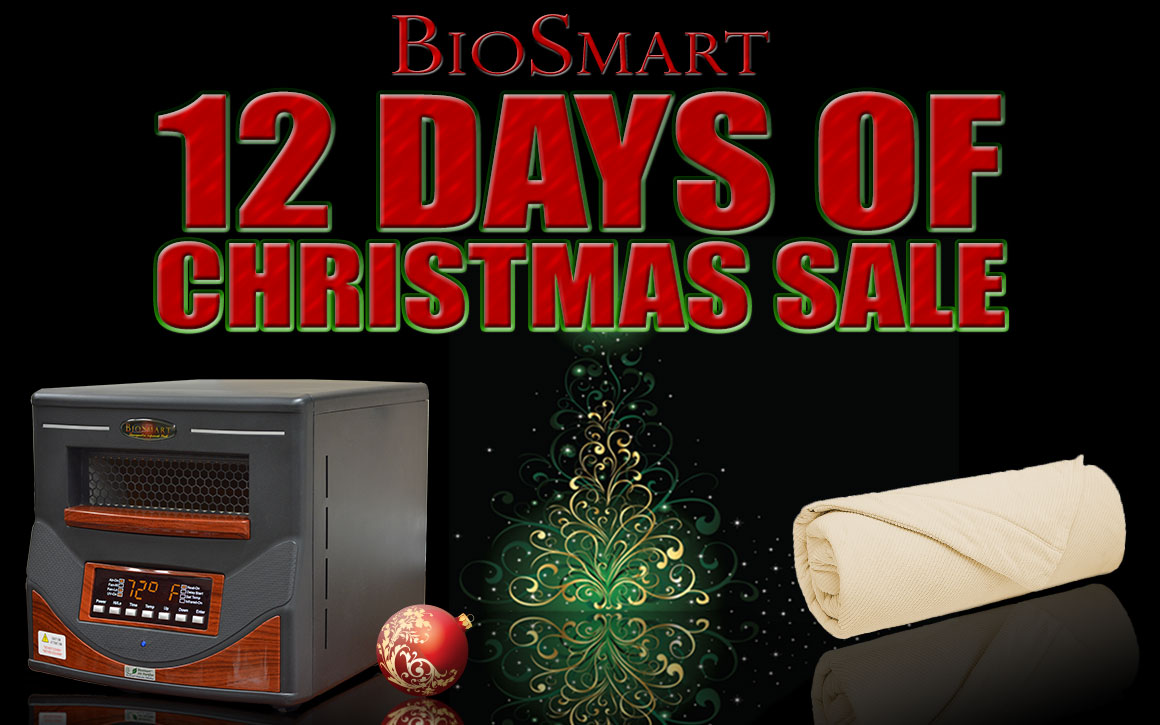 Whether you're looking to save on your heating bills, or just want a quality heater for your family, or a permanent energy-efficient heating solution for your home, BioSmart is offering combo deals right now on some of our most popular models!
Buy a biosmart Queen therapeutic far infrared blanket, or place any order totaling over $300 and receive a free BioSmart personal air purifier (valued at $129, continental US only)
Enter the coupon code at checkout to receive the discounts and free gifts shown below.
12-days
The new patented BioSmart Far Infrared Blanket is unlike any conventional electric blanket. It features a safe, low-voltage DC current that generates therapeutic Far Infrared heat to supplement the body's own infrared heat production. Its multi-layered fabrics create a plush luxurious feel with no detectable wiring and no uncomfortable "hot spots". Patented wireless remotes offer ten comfort settings. The blanket is conveniently washable and comes with a 5 year warranty. Use it year-round with or without heat.
Infrared heaters are not all created equal. BioSmart Far Infrared heaters are unmatched in quality & efficiency.
You will find all the technical information you need to make the best choice to fit your needs.
BioSmart patented Far-Infrared heaters:
Combine stylish looks with superior performance
Are quality made to last for years
Include warranties and support