BioSmart Advanced Infrared Technology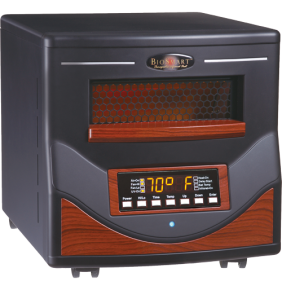 BioSmart® portable therapeutic quartz far infrared heaters are industry leaders in far infrared wave generation. The U.S. utility patents for our far infrared heaters cover more than thirty claims that clearly define the engineering parameters that were utilized in the final heater design. It is the design parameters and the superior engineering that sets BioSmart® apart from all other infrared heaters.
The Breathe Easy Platinum Edition, is the only portable far infrared heater to combine patented BioSmart® air purification technology with far infrared heating.
Our portable far infrared heater comes standard with exclusive features only available on genuine BioSmart® far infrared heaters.
BioSmart® Exclusive Features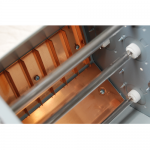 30,000 Hour Far Infrared Heating Elements
Our far infrared emitters are designed to last a minimum of 30,000 hours instead of the standard 5,000-20,000 hour rating of most other infrared emitters. Higher quality materials, higher voltage, a denser emitter coil, and greater overall size, not only increases the lifespan but increases heat production by at least 25%.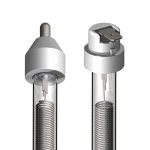 Easily Serviceable – Replace Heating Elements in Minutes
Ceramic and stainless steel quick-connect terminals for easy servicing. Infrared emitters can be replaced in just a few minutes without special skills. This avoids the 3-4 week turn-around time required to ship a heater back to the manufacturer for warranty or repair. You'll never have to be without your heater when you need it.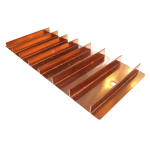 High Efficiency Heat Exchanger
The BioSmart® heat exchanger provides enhanced copper ionization for maximum conversion of infrared waves into a more absorbable bandwidth of far-infrared (7-10 microns).
Quiet, High-Output Scroll Fan
BioSmart® heaters have a single high-output scroll fan system – twice as quiet as other heaters.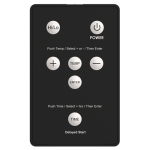 Full-Function Remote Control
BioSmart® infrared heaters have a full-function remote control in a slim, credit card style design.
3-Year Manufacturer's Warranty
All BioSmart® portable far infrared heaters come with a 3-year limited warranty and a 30 day money-back guarantee.
Solid-State Electronics. All BioSmart® heaters have solid-state electronics – no more mechanical contact switches or sensors to wear out.
Full-function Electronic Thermostat. BioSmart® heaters have a full-function electronic thermostat – this is far superior to the standard mechanical thermostats found on other brands. The BioSmart thermostat provides sensitive control of room temperatures to 1 degree accuracy. The heater will cycle on and off to maintain the desired temperature. The thermostat range is from 37-86 °F for a wide variety of applications. Compare this to most other IR heaters on the market with a range of only 60-80 °F and 4-6 degrees accuracy.Solid-State Electronics. All BioSmart® heaters have solid-state electronics – no more mechanical contact switches or sensors to wear out.
Delayed Start Function. BioSmart® heaters have a Delayed Start function – you can delay when your heater turns on up to 23 hours from the time you set it. This feature provides versatility and additional energy efficiency.
Modular Design & Serviceability Features. Our Infrared heaters all have serviceability features not found in any other portable heaters. In the unlikely event that a component must be replaced, the BioSmart® heater is designed for complete component replacement in just a few minutes. Parts are always available through our Customer Service or your BioSmart dealer.
Impeccable Safety Record. BioSmart® heaters have an impeccable safety record. All wiring is located outside of the heat exchanger and is enclosed inside a solid ¾ in wood case, or, as with our plastic models, enclosed inside an ABS 94-VO fire retardant plastic. There is also a thermal high limit cut off switch inside the heat exchanger which will shut the unit off if the internal temperature exceeds the design parameters. Additional ceramic insulation plates ensure that the cabinets stay cool to the touch so that it is safe around children and pets.